Oilseed Pressing Line
Cold press is suitable for high added-value oilseeds. Such as grape seed, camellia seed, walnut, almond, flaxseed, etc. Cold press has advantages of low oil temperature when pressing, light color, abundant nutrients, small protein damage, saving steam, high protein content in cake.
Suitable oilseeds :Rapeseed, Camellia seed, Walnut kernel, Almond, Rubber seed, Sesame, Flaxseed.
Process Workflow
Raw Material Unloading and Warehousing → Cleaning, Stone Removing, Weighing → Crushing and seed dehulling Section → Softening and Adjustment → Flaking → Cooking and Pressing Section → Cooling
(1) Raw Material Unloading and Warehousing
Major Devices: automatic unloading machine, cleaning and classifying screen, elevator for delivering goods into silos, horizontal conveyor and conveyor for taking goods out of silos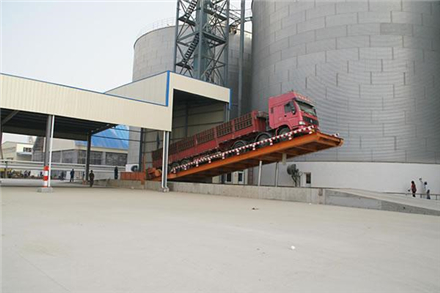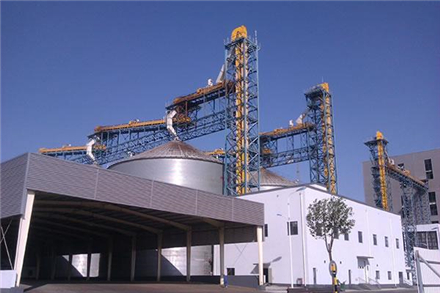 (2) Cleaning, Stone Removing, Weighing
Major Devices: flat classifying screen, specific-gravity stoner, online meter and magnetic separator for iron removal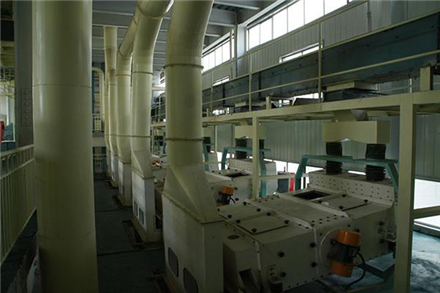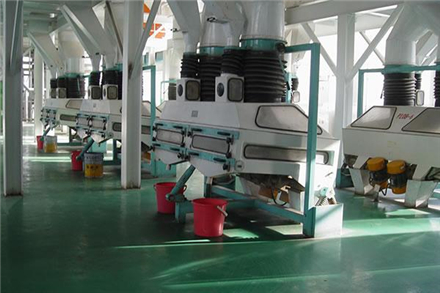 (3) Crushing and seed dehulling Section
Major Devices: magnetic separator for iron removal, crusher (huller) and kernel and husk separator

Features of kernel and husk separator
Inverter-driven feeding device is able to ensure even distribution of materials. An air-lock valve is installed at the feeder to guarantee normal feeding. Generally, soybeans or other seeds will be thrown against each other from various directions, which results in intense collision. Hence, hulling efficiency is highly improved. Furthermore, wind and mixture of kernel and husk run towards each other to ensure full contact, thus significantly improving husk removal efficiency. A vision glass is also equipped on the separator for real time observation of hulling and separating process.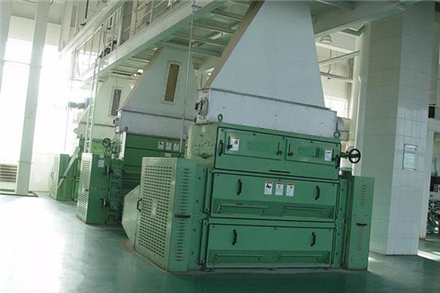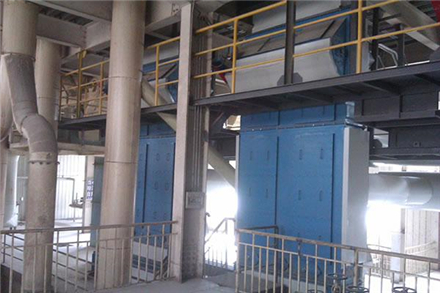 (4) Softening and Adjustment
Major Devices: horizontal drum softening machine, supplementary conveying equipment for feeding and discharging
Applicable Oil Materials: soybeans, rapeseeds, cottonseeds
Production Capacity: 100-1,500t/d

Features of WRG-B Series Horizontal Drum Softening and Conditioning Machine
WRG-B series horizontal drum softening and conditioning machine is one of our patented products. It consists of rotating heating element, air intake system, drainage system, automatic air extraction system and transmission system. The drainage system is specially designed to ensure continuous drainage of all condensate water. As a result, it is able to prevent water from accumulating in bottom tubes contacting materials processed directly. An automatic air extraction valve is installed at the top of the softening machine to expel non-condensable gases, which impede heat transmission. The machine is fitted with an variable frequency motor. The conditioning time is adjustable.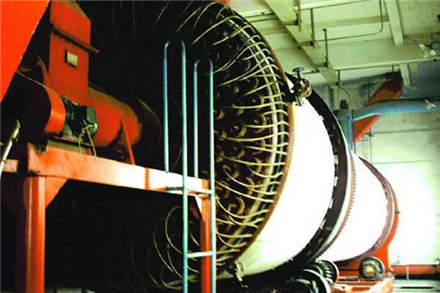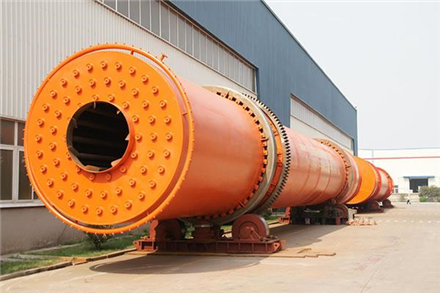 (5) Flaking
Major Devices: automatic control box for material level, magnetic separator for iron removal, flaking mill, hydraulic driving station and conveyor
Applicable Oil Materials: soybeans, rapeseeds, cottonseeds, sunflower seeds, Corn Germs
Production Capacity per Flaker: 80-500t/d

Features of Flaking Mill
The flaking mill features user friendliness, stable performance and easy maintenance. It is able to ensure automatic control of material level, inverter-driven feeding mode and uniform material layout. It is fitted with a reversible powerful magnet, thus making it convenient to remove impurities attached to the magnet. Flakes obtained features equal thickness, which is in range of 0.25 to 0.35mm.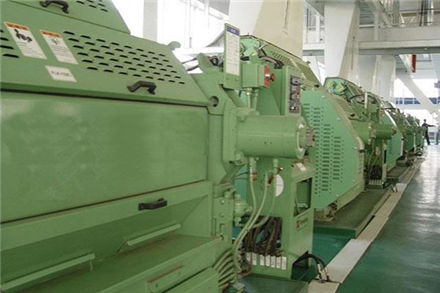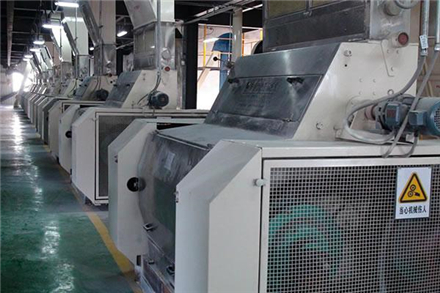 (6) Cooking and Pressing Section
Major Devices: horizontal drum softening machine, flaking mill, cooker, oil presser, flakes cooling machine, crude oil filtering system
Applicable Oil Materials: soybeans, cottonseeds, sunflower seeds, Corn Germs, camellia seeds
Production Capacity: 50-3000t/d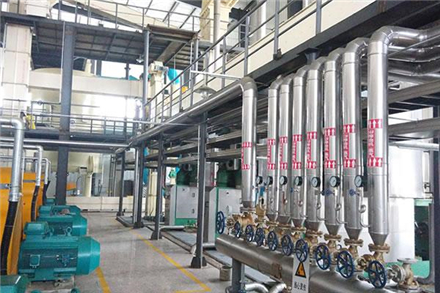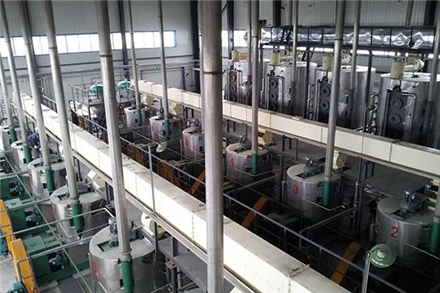 (7) Cooling
Major Equipment: feeding conveyor, air-lock valve, counterflow cooler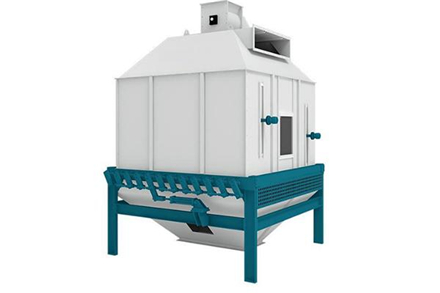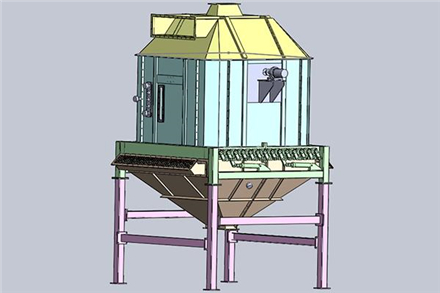 We also provide the following project and equipment:
Oilseed Pretreatment Project
Oilseed Pressing Project
Oil Extraction Project
Oil Refining Project
Cottonseed Miscella Refining Project
Low Temperature and Edible Soybean Meal Project
Soy Protein Concentrate Project
Soy Protein Isolate Project
Cottonseed Protein Project
Full Fat Soybean Power Project
ASME Pressure Vessel
ASME Heat Exchanger


Looking for ideal Oilseed Flaker Softener Manufacturer & supplier ? We have a wide selection at great prices to help you get creative. All the Oilseed Flaker Cooker are quality guaranteed. We are China Origin Factory of Oilseed Softener Cooker. If you have any question, please feel free to contact us.
Product Categories : Oils And Fats Project > Oilseed Pressing Project